Affiliate Link
Press Sample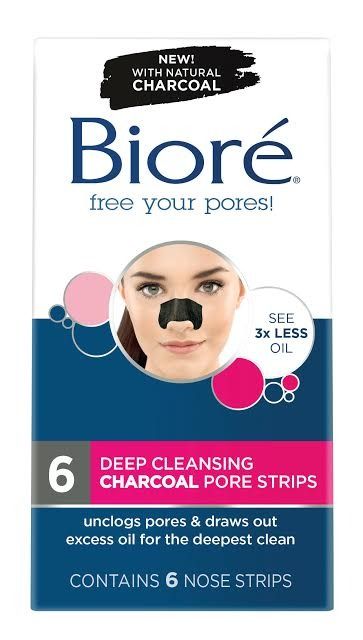 Bioré Skincare #StripWithBiore Challenge:
A Chance to Win a Free Trip To LA and Walk the Red Carpet with Brittany Snow!!!
Bioré Skincare has teamed up with Brittany Snow to create the #StripWithBiore Challenge! Bioré and Brittany dare you to take on dirt and oil in your pores with the new Deep Cleansing Charcoal Pore Strips and encourage your friends to do the same for a chance to win a free trip to Los Angeles and attend a charity event supporting the Jed Foundation's Love is Louder Movement, and walk the red carpet with Brittany Snow herself.
To enter the challenge and have your photo featured on Strip.Biore.com, post a photo using a classic or new Bioré Charcoal Pore Strip to Twitter or Instagram by March 31st, using the #StripwithBiore #Sweeps hashtag, and tag three of your friends!
Bioré Deep Cleansing Charcoal Pore Strips:
When you have oily skin, shine prevention is essential! For the first time, Bioré skincare experts have added natural charcoal powder to their iconic Pore Strips, reducing oil for a full 24hours. With "next generation proprietary c-bond technology and potent charcoal", the strips remove clogs and weeks' worth of buildup...and you'll see 3x less oil. Containing witch hazel and tea tree oil, the formula refines pores to diminish their appearance over time.
Please click "read more" below to enter GIVEAWAY!!!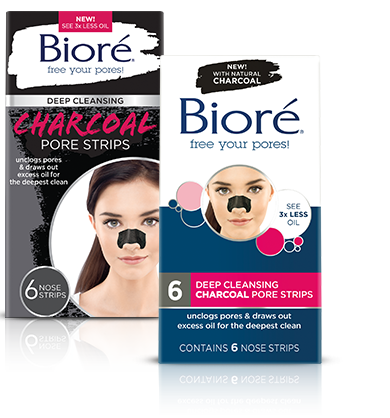 GIVEAWAY!!!
Want to win some of
Bioré's new Deep Cleansing Charcoal Pore Strips
? One Pammy Blogs Beauty reader can win one pack by entering the Giveaway below! Note: Giveaway limited to USA only. Ends ...(please see detailed rules on Giveaway form).
Affiliate Link