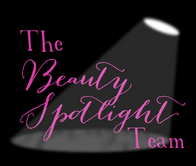 The Beauty Spotlight Team has a new member who's ready to shake us up a bit. Her name is Sylirael and she's the creator of the blog
The Painted Rogue
. Considering that none of us are truly rogues we can't wait to see what Sylirael from New Zealand has to share with us. Maybe we'll be shaken a little.
The Painted Rogue
is wondering
why academia is still so backwards when it comes to accepting makeup on its members
? Here are some grad school looks from both ends of the makeup spectrum!
15 Minute Beauty
is sharing her
favorite concealer tricks and tips
! Do you know all of them?
Don't you just love it when a designer creates a new and improved product? That's exactly what Too Faced did with their new
Melted Lipsticks.
Prime Beauty
checks them out and gives you the scoop!
The Pink Sith
doesn't have a lot of time in the morning so she has everything running like clockwork. See how you might benefit from a
Busy Mom's 15 Minute Makeup Routine.
Mostly Sunny
dislikes mess, but when she gave the magical Givenchy Poudre Première
a go, her mess aversion went out of the window!
Lola's Secret Beauty Blog
adores everything made by PurseN and thinks everyone needs their
Handbag Organizer Inserts, Makeup Bags & Sunglass Cases
because they organize your purse with great style!
Beauty Info Zone
is fascinated with butter LONDON's new Lolly Bright Collection. Whether you are in the mood for spectacular
Nail Polishes
or
Sheer Lippy glosses
you are sure to find them in this collection.
Looking for ideas for the perfect Mother's Day?
Phyrra
shares her ideas for a
Mother's Day to Remember
!
polish insomniac
celebrates Spring with
two simple and easy nail art looks
anyone can do!
Perilously Pale
shows us why the
Dior Summer 2014 Transat Edition Eyeshadow Palette in Atlantique
is a Can't Miss for Blue Eyeshadow Lovers.
Pammy Blogs Beauty
checks out the
new Venus Snap with Embrace Razor
...so cute...but, how does it work?