Affiliate Link
Blogger Ambassador

I love a good makeover! One of my favorite Nail Polish brands, Color Club, is doing just that: a total re-brand with an all-new (and awesome!!!) logo and new product packaging! While I liked their other packaging, too...there is no question that this new logo is more eye-catching and modern. I totally love it!
Color Club, the veteran nail lacquer company that has produced some of the most innovative and trendsetting nail polish colors in the color cosmetics industry, is excited to announce the re-branding of their logo and packaging! After 35 years of developing the most high quality and forward-thinking nail polish colors, Color Club is thrilled that their new branding better represents their forward thinking approach and more closely embodies the "future of color".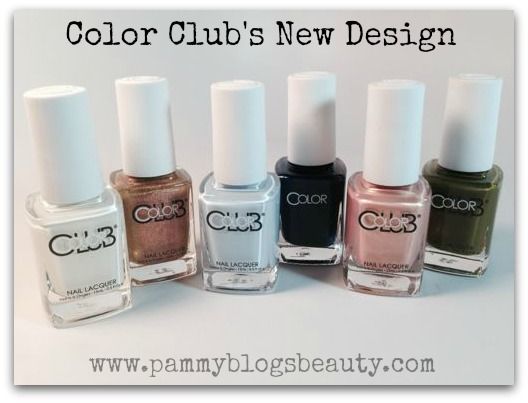 The new bottles feature the new logo lettering on the bottle and white caps on top which allows the color of the polish inside to really stand out and be the focal point.
Even though the outer packaging has changed, the formula inside is still the same well-loved formula. New branding aside, Color Club still offers the same fabulous colors!
I tried out a few bottles with the new logo and packaging and love the nail lacquers just as much as I have always loved Color Club polishes. These shades are from the new
Safari Garden Collection available at Birchbox
.
Choose between In De-Nile, a soft baby blue; Tribe and True, a saturated olive green with a jelly-like finish; Safari Sunset, a sparkling peach metallic with gold shimmer; or Nail-Robi, a rich and glossy dark blue.
The color lays down so smooth and you get great coverage with one coat. The wear is excellent, too with 4+ days (a bit above average wear considering how often I wash my hands). My favorites for Spring from this assortment: In De-Nile (a soft sky blue creme) and Lion's Den (a soft pinkish pink irradecent gold microglitter).