Affiliate Link
Press Sample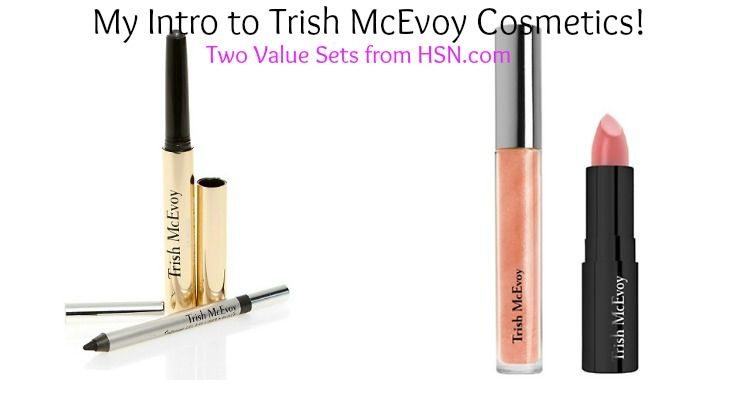 Can you believe that it is already time to transition not only your wardrobe, but also your makeup and skincare from Summer to Fall? Time flies!!!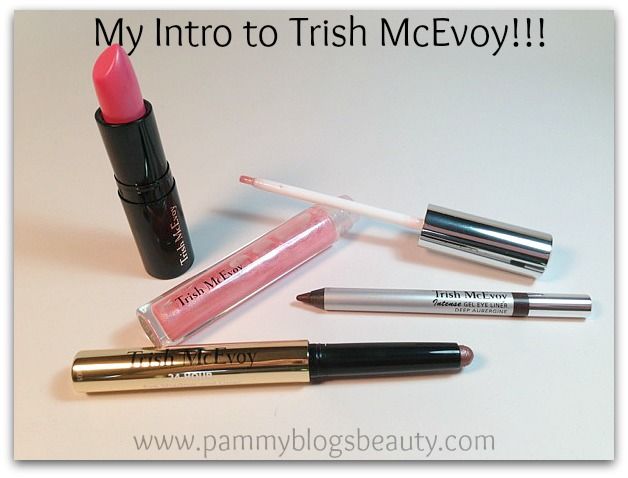 As the seasons change, your makeup and skincare needs change, too! I know that I personally start to gravitate more towards deeper and richer colors and put away my most of my brights as we head towards Fall and Winter. Also, my skin becomes a bit drier. So, my skincare routine gets a re-vamp, too!
Trish McEvoy shares her tips for transitioning your makeup from Summer-to-Fall:
EVEN SKIN. Be it a fake or a slight tan, a deeper complexion disguises imperfections. As you transition to a lighter skin tone for Fall/Winter, evening out your complexion becomes even more important. Use a foundation or skin-perfector with treatment benefits to help skin recover from summer wear and tear, and with hydrating properties in preparation for the drier weather. [Beauty Balm]

FACE COLOR. Blush is to fall what bronzer is to summer. As you transition into fall you want to lighten your bronzer and brighten your complexion with cheek color formulas that make you look lit from within—as if you've just taken a brisk walk. Apply a pop of pink to the high apples of cheeks and blend it slightly out to achieve your perfect fall face color. (Face Shapers, Brighten Up Duo)

DEFINITION. Summer makeup is casual but as fall draws near style become more dressy and defined—from hair to makeup to clothes. Nothing instantly transforms a look like definition on the eyes, face and brows. Intensify your eye liner, sculpt your face with bronzer and highlight, and shape your brows. For lips this season the look is muted with definition achieved through highlighting around the mouth, a trick that makes lips look naturally fuller. Pat down lip color with your finger for a sexy, blurred, just-kissed finish. (Whole line-up)

BRIGHT EYES. To look your energized best for fall, ensure eyes appear vibrant and rested with an even, bright upper eyelid and illuminated under-eye area achieved with my "Triangle of Light" inverted triangle technique under each eye. (Eye Base Essentials, Instant Eye Lift, Beauty Balm)
To read my full review and see photos of the
Trish McEvoy Easy Smokey Eyes Collection
and the
Lip Color and Gloss duo sets
(and see photos/swatches!) from HSN.com, please click "read more" below! :)
My Introduction to Trish McEvoy Cosmetics:
Nothing marks the change of season more for me than eye color! I tend to go very light with my eye makeup in the Spring and Summer. Fall and Winter are the times for deep and sultry Smokey Eyes!!! Now, I am certainly not a makeup artist. So, I always need "help" when creating a Smokey Eye. So, I tend to gravitate more toward palettes and kits specifically designed to create Smokey Eyes. Basically, you just apply your liner and then add the 24-hour eye shadow. Then you blend to create your smokey effect.
The
Easy Smokey Eyes Collection from Trish McEvoy
is just what I need to create (like the name states) an EASY Smoky Eye look! :) This
Easy Smokey Eyes Collection is exclusive to HSN.com
and it retails for $28. I believe it is currently sold out...however, be sure to check out their Trish McEvoy assortment anyways (and who knows, maybe it will come back in stock?)
The
Easy Smokey Eyes Collection
contains:
Intense Gel Eye Liner in Deep Aubergine: Can I just say that this is literally my new favorite eye liner!!! I can't get over how smoothly this pencil glides on. It lays down incredible and dark intense deep dark brown pigment! Lining my eyes is total breeze with this fabulous pencil. Not only is it great for creating sultry smokey eyes, but also this pencil is great for every day! I find it super easy to adjust how heavily this liner applies. Plus, it stays on all day without fading! Love, love, love it!!! My new go-to liner for sure!
24 Hour Eyeshadow and Liner in Smokey Quartz: Smokey Quartz is such a pretty color! It is a metallic shimmery bronze-ish shade. It applies like a stick-style cream shadow. I find this shadow to be super quick and easy to use. The product literally glides on while laying down a rich layer of pigmented shadow. One swipe is really all you need for full pigment. I find this shadow to be very long wearing (although I did not test it for a full 24 hours, lol!).
Trish McEvoy Lip Color and Gloss Duo
(another HSN exclusive! This one is still in-stock, yay!): This special value set retails for $40. This set contains a lipstick and a gloss for the perfect pink pout!
Lip Color in Precious Pink: Precious pink is a perfect and soft vibrant pink. This is literally my perfect shade of pink! It is just a super soft and girly pink. So easy to wear!!! The formula is smooth and it leaves my lips feeling soft and moisturized. Plus, I love the minty scent!
Lip Gloss in Irresistible Petal: Irresistible Petal is a soft and semi-sheer (or translucent) somewhat frosty lip gloss with gorgeous sparkle and shine. It perfectly tops of the Precious Pink lip color. It has a soft minty scent. It is somewhat sticky and thick (but not overly so).
Where to buy: You can shop Trish McEvoy on
HSN.com
! I totally recommend both of the kits that I tried: the Easy Smokey Eyes Collection and the
Lip Color and Gloss Duo
! :) You just can't beat the price on these value sets!!!
My Introduction to Trish McEvoy Favorites and Deals: Shop the Post!
Are you a lover of Trish McEvoy cosmetics? I would love to hear your recommendations!!! I certainly want to explore this brand further!
As always, thanks so much for reading!
XOXO!!!