Affiliate Link
Press Sample
Lets talk brushes! As much as I rotate new makeup into my everyday routine, adding a new brush is a much bigger commitment. Makeup brushes are tools that I tend to use over-and-over for many, many years. Some of my favorite brushes in my collection are even on 12-15+ years old and going strong! I like to think of makeup brushes as investments. These are items that you will use heavily and for a very long time. If you invest in quality tools (not necessarily expensive...but quality) and take care of them, they will last you practically forever.
As you are looking to add some new tools to your makeup brush collection, be sure to check out the amazing new
Artisan Brush Collection from Make Up For Ever
. I am absolutely blown away by the quality of these. Honestly, they are now the nicest brushes in my brush collection. Yes, they are extremely expensive. However, if you look at expanding your brush collection one tool at a time, the investment is worth it for an item that you will potentially use every day.
To find out all the details about the brushes that I tried from this collection: Powder Kabuki #124, Double Ended Shader + Smudger Brush #204, #244 Precision Shader Large, #130 Precision Powder Brush Large, #150 Precision Blush Brush, and #110 Foundation Kabuki Medium, please click "read more" below.
Also, are you in the Atlanta or North GA area?
Make Up For Ever
is having a fun beauty event on Sept 21st at the Sephora in Perimeter Mall. Find out more details after the jump!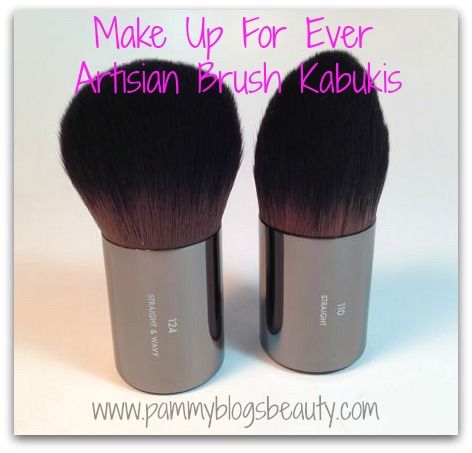 Brushes: Essential Tools for Artists:
"The brush is an
extension of the hand and is a fundamental tool for a makeup artist, whether he is a
professional or amateur makeup artist, his canvas is the face." –
Dany Sanz
Make Up For Ever
just released seventy-six new luxury professional makeup brushes: introducing the Artisan Brush Collection! This collection contains not only your standard must-have brushes, but also highly customized makeup tools for intricate and creative makeup application!
The brushes are a result of a 5-year long research process where synthetic hairs were developed to mimic the movements of natural hair fibers. These brushes were all completely crafted by hand. As soon as you pick up one of these brushes, you will know it is high quality. From the beach wood brush handles to the gunmetal ferrules and the weighted feel, these brushes are in a class by themselves.
Make Up For Ever Artisian Brush Collection: Classification System:
To make it easier on us, Make Up For Ever categorized their brushes as follows with a numbering system:
100s = complexion
200s = eyes
300s = lips
400s = artistic specially designed for professionals.
The range is then further categorized depending on textures or product type, and is given units to indicate the size of each brush.
The Make Up For Ever Artisan Brushes: My Collection:
Before going into the details about each brush specifically, let me express some generalizations and impressions of my whole collection. The quality of all of these brushes is absolutely stellar. The brush hairs are amazingly soft (pretty much the softest that I have ever felt!). The brush handles are extremely sleek and elegant. Overall, this collection looks and feels very high end.
#110 Foundation Kabuki, Medium: What a unique brush! This brush was designed for both liquid and powder foundations. The brush is compact, dense, and tapered. It is perfect for applying foundation for a medium-heavy coverage around eyes, nose, and lips. The short handle gives you good control.

I personally use it for applying my powder foundation (I tend to switch back-and-forth between MAC, itCosmetics, Make Up For Ever, Emani, and Physician's Formula powder foundations.).

I like using this in targeted areas that need more coverage and then I use the Make Up For Ever #130 Large Powder Brush for a light dusting over the rest of my face. Retails for $48.
#124 Powder Kabuki: This powder kabuki gives such a flawless powder application. When I am looking for light-medium powder coverage all over with a light look, I reach for this. It is amazingly soft and the bristles are somewhat compact. The brush features both straight and wavy hairs. This Kabuki is a bit more compact than the kabuki that I had been using. I find that I like the compact size better for control. Retails for $52
#204 Double Ended Shader + Smudger Brush: This is such a simple but useful tool! I literally smudge my liner every single time I apply it. This little smudger and shader brush is the perfect tool for smudging or smoking out your liner. One side is a very small and tapered little brush (perfect for precise shadow placement) and the other side is a little applicator for blending/smudging. Retails for $25.
#244 Precision Shader Large: This is a medium sized eye shader brush with a flat and dense rounded brush. This brush is so different than the typical shaders in my brush collection as it is so flat. I love this brush for packing shadow onto the lid. It also works great for highlighting the browbone area (the perfect size for this!). I find application to be very precise with this tool. This brush has entered my everyday makeup application rotation! Retails for $25.
#130 Precision Powder Brush Large: I adore this brush!!! Okay, so this one might be my favorite of all of the new Make Up For Ever Artisan Brushes. I am so particular about my powder brushes. They have to be ultra soft and just the "right" density (otherwise I tend to over-do my powder). This brush strikes the perfect balance between softness, density, and firmness. This dome-shaped brush with its rounded shape and wavy bristles allows for an ideal dusting of face powder. The application result is light and flawless. Love, love, love this brush! It is my new HG face brush for powder! Retails for $55.
#150 Precision Blush Brush: This is a firm and compact blush brush. While I find this to be too small for blush application (for me), it is the perfect size for precise application of contour or highlighting products! Retails for $40.
What brushes are you eyeing from this Artisan Brush Collection from Make Up For Ever? Here are all of the ones that I have tried (and the ones that I want to try!):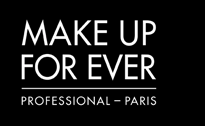 Make Up For Ever Event: Foundation Nation:
Perimeter Mall (Sat Sept 21st!!!):
MAKE UP FOR EVER recently commissioned a foundation study.
The survey found that an overwhelming 73% of women said finding the right foundation is challenging and 62% of women said they had difficulty applying foundation. To help women everywhere address their biggest foundation challenges, MAKE UP FOR EVER is launching the Foundation Nation campaign and will be hosting a free event on Saturday, September 21st from 11am – 5pm at Sephora Perimeter.
During the event,
MAKE UP FOR EVER's
team of professional artists will be on-hand for complimentary 15 minute foundation lessons to empower women to put their most flawless face forward. During each one-on-one session, artists will help clients
"diagnose" their
biggest foundation issue and then learn how to solve it by teaching proper complexion application techniques. A makeup artist will do one-
half of the client's face, and then h
ave the client do the other half in order to learn how to do it on her own. This proprietary education technique was developed by the brand and is taught in their Make Up Schools across the country. Everyone will also be matched for their ideal foundation based on undertones, skin type, desired coverage level and finish.
No appointments necessary
–
just stop by.
I wish that I could come to the event, but I will not be in town! I hope that some of you local Atlanta readers can go! If you do, please tweet me some pics! :) Be sure to scope out
MUFE's amazing Artisan Brushes
while you are at the event!!!
XOXO!!!