Make Up For Ever
has a brand NEW wet/dry powder foundation!!!
For those of you who don't know, I am a huge fan of powder foundations. Even though my skin leans a bit towards the dry side of combo, I still adore powder foundations. Nothing beats how quick and easy it is to apply powder foundation. Just a few sweeps of a brush and my skin is good-to-go! You can get flawless skin in just minutes with this amazing powder!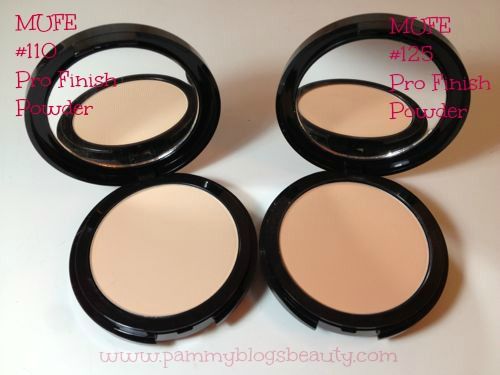 The Make Up For Ever Pro Finish Powder is considered to be a multi-use formula. When you apply it wet, you get a sheer satin finish and when you apply it dry you get full coverage matte finish. So unique!
Make Up For Ever's Creative director Dany Sanz tested over 70 formulations before deciding upon this one! The product testing involved getting feedback from makeup artists about what works. The resulting product boasts sleek packaging with great portability, fabulous coverage, and, like all Make Up For Ever products: professional results!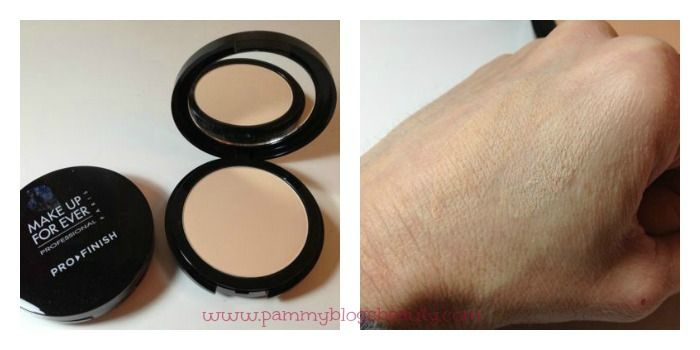 What Makes the Formula Unique?
Make Up For Ever's Pro Finish powder feels unlike any other powder that I have tried! You seriously have to feel this stuff to believe it! When you run your finger over the powder it actually has a silky creaminess even though it is a dry product. Does that make sense? It is a creamy powder (without actually being a cream).
The formula itself contains "Vegetal Lecithin" which acts like a coating and wraps around the pigment particles to transform the texture. In addition, the powder contains Silica (explains the silky/creamy feel) and Sericite for light reflection and skin perfection (gives a soft focus effect) and Aloe Vera and Ximenia for skin nourishment.
There is no question that this powder is unique! Ingredients aside, the true test of this powder is its flawless and easy appication and its incredible wear.
You Can Apply 2 Ways!!!
Wet Application Technique:
1. Thoroughly wet entire sponge and wring out excess water
2. Wipe across entire surface of powder
3. First apply over the center of the cheeks and nose moving toward the chin in a downward motion
4. Then apply to the center of the forehead moving outward toward the temples and down toward the sides of the face
*for additional coverage Pro Finish may be applied again dry after the wet application is complete
Dry Application Technique:
1. Using the sponge or Kabuki Brush apply powder starting on the cheeks and nose then moving toward the chin
2. Continue to apply powder across the forehead moving outward toward the temples and down toward the sides of the face
3. Repeat if more coverage is needed
Shades:
Pro Finish Powder comes in 25 shades in a variety of golden, pink, an

d neutral color undertones

. I easily found a good color match for my fair skin with shade #

110.
The Skinny:
Available at Sephora.com and Make Up For Ever botiques for $36.00.
Released in Jan/Feb 2013
I just love how flawless my skin looks when I use this powder! Personally, I prefer the dry application method. However, when I am completely finished with my makeup, I lightly mist my ecotools duo fiber kabuki with water and tap it over my face. This is a little trick that I do with all my powder foundations. It is just a nice way to "finish off" your faces and set everything.
I adore this powder and it just *might* have replaced my long-standing holy grail MAC Studio Fix as my favorite go-to powder foundation for every day! This is an amazing feat!!! I highly recommend
Make Up For Ever Pro Finish powder
to any powder foundation lover!
Thanks for reading!
XOXO!!!