Sometimes the simple things are what makes us happy...a sunny day, a fresh breeze, or the scent of the Spring flowers blooming. Well, the lovely and fresh "real flower" smell of this hand soap evokes images of the perfect spring day!
Many floral scented products smell just like that...a floral "scent". This soap: Simple Originals Fresh Blossom Hand Soap is different as it really does smell like a handful of freshly cut flowers! Love it!
One of the ways that I like to "treat" myself and my house guests is with luxurious hand soaps and lotions in the bathrooms. It is like a little spa treat every time you visit my bathroom, lol! I really like having this Simple Originals soap in our hall bathroom right now. The packaging is simple yet upscale. The soap is enriched with ingredients such as natural moisturizers, antioxidants, vitamins, and herbal extracts such as Shea Butter, Glycerin, Aloe, Green Tea Extract, and Vitamins A, C, and E.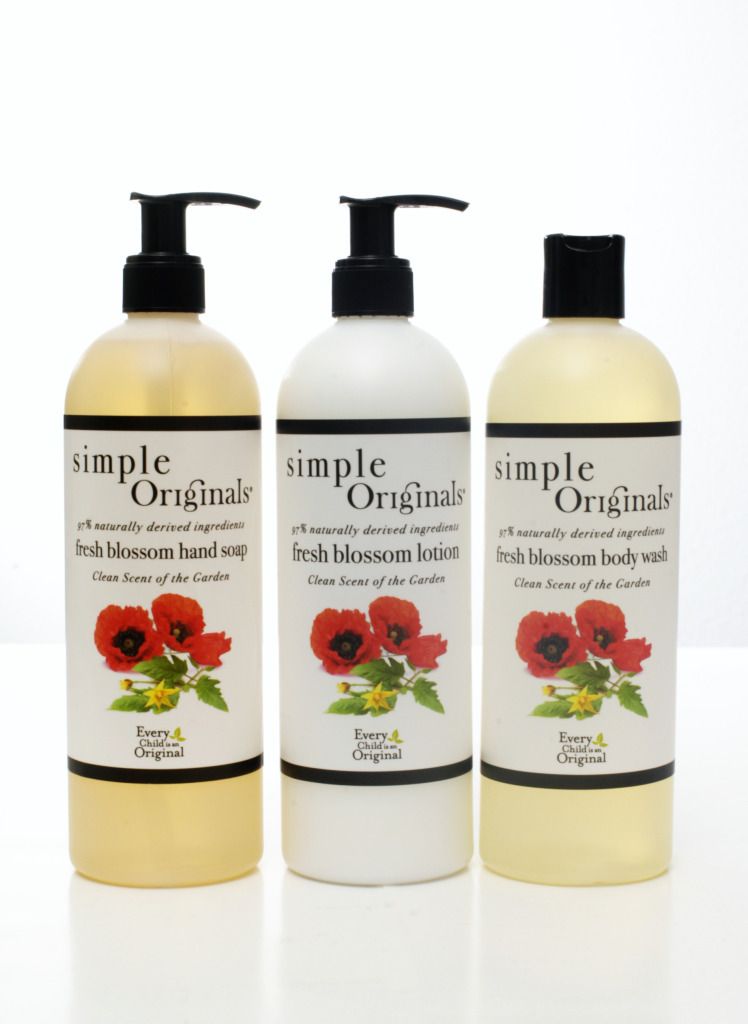 If you are not in need of hand soap. This scent also comes in body wash and lotion at
Morningside
.
Feel good about your purchase: With your purchase, part of the proceeds go to the Every Child is an Original Foundation. You can feel good knowing that your purchase is for an item that uses recycled packaging, is not tested on animals, has 97% naturally derived ingredients, is made in the USA, and that the Every Child is an Original program helps children gain tools that they need to succeed!