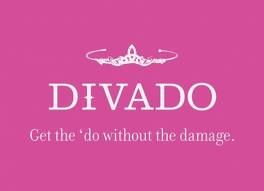 Hello my dear readers!
With
Prom, Formals,
and
Wedding seaso
n approaching, I am sure that many of you are already practicing with your
updos
!
Is anyone trying to achieve the "bump" look? If you are, you might want to check out
DivaDo
. DivaDo offers hair inserts that go underneath your hair to give it that bumped-up look (minus all the teasing!). You can achieve a glam hairdo with tons of volume with no-teasing/damage in just a few minutes.
How does it work?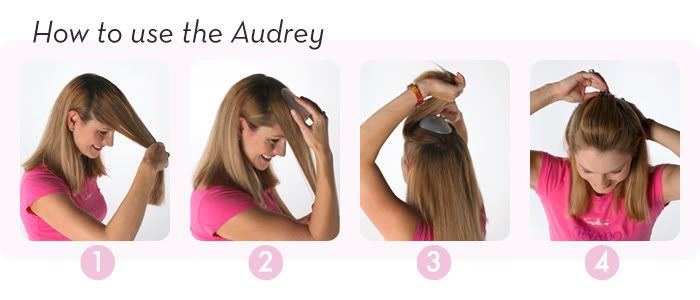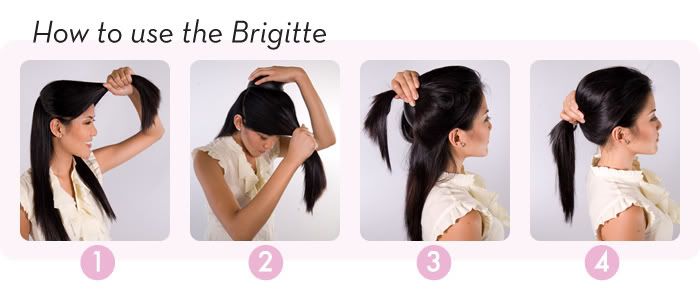 For more info on how to use the DivaDo and to view a video tutorial, check out the the
DivaDo Website
!
Diva Do "Prom Queen Contest"
Diva Do
is having a great
contest
! The Grand Prize winner will get the "
DivaDo Prom Queen
" title and win "Diva Day". The
Diva Day prize
includes a spa day and a professional photo shoot in your hometown! Your head shots will appear on the DivaDo Website as the "Prom Queen Model"! There will also be two runners up who get DivaDo Tee-Shirts and a gift basket.
This Contest is open to women of all ages! You do not need to be going to prom to enter! The DivaDo is for all women who want glamorous volume hairstyles. You don't need to be going to prom to use these! You can create a fun updo for any occasion. You can create volume in the crown (with the
Audrey DivaDo
) for just pulling the sides back or create a larger bump (with the
Brigitte
) combined with a ponytail or bun.
I haven't created or photographed any updos with the DivaDo yet; but, I have tried it on and inspected it. My first impression is that the DivaDo products are well designed, sturdy, feel comfortable, are easy to insert and to remove, and are of a much higher quality than the bump-creators that I have seen in the drugstore. I will be reviewing soon, so be sure to check back! I just wanted to go ahead and post the contest info so that ya'll could get started practicing you styles if you want to enter the contest! :)
Fun announcement:
DivaDo has asked me to be a
guest-judge
for the contest!!!
Yes, I will be a judge
! Check out this link to the contest on the website:
DivaDo Prom Queen Contest Info
. You will see my
Pammy Blogs Beauty
picture and link listed! :) This is going to be so fun!!! I am really looking forward to seeing all the looks that the contestants create. I hope to be inspired with ideas for hairstyles with my own DivaDo! :)
I am posting information about how to enter the contest below. Also, I have a special
discount code
for
Pammy Blogs Beauty
readers if you would like to order your own DivaDo!
Please keep reading after the jump for all the Contest Info!!!
Info about the DivaDo Contest (this contest is run by DivaDo):
Contest Instructions
Upload a 30-60 second DivaDo HOW-TO commercial showing you created your DivaDo Prom Updo. Each entry will be judge by top Beauty Bloggers as well as DivaDo creator Brandie Park! One Entry per person! Get the Do without the damage and YOU could be DivaDo's Prom Queen Model!!! Be seen and be a MODEL! This contest is open to ladies of all ages whether you are attending your high school Prom or just want to relive your Prom Queen fantasy!
Grand Prize
Get Noticed by the world wide web 10's of thousands of people, Be Seen, Show off your Do with out the Damage. Be DivaDo's Featured DivaDo Website and Social Media Model using your beautiful prom hair How-To Video with the DivaDo. Also win a Photo shoot in your local area/ Diva Day, a DivaDo gift basket and Crowned the DivaDo Prom Queen.
2nd and 3rd Prize
Two runner ups will receive a DivaDo T-shirt and acknowledgement on DivaDo's website and social media outlets.
DivaDo is hosting the contest through a Facebook application.
Here is the link to the contest:
Discount Code For Pammy Blogs Beauty Readers:
Diva do has activated a 20% off code for a DivaDo purchase. The code is BAZZ
Good luck if you enter!
XOXO!!!