Press Sample
Affiliate Link
Happy Spring!!! Gone are the dreary days of Winter...yay! Spring is in full swing already here in Georgia. That means it is my favorite time of year...Sandal Season!!! Nothing beats packing away all of my Winter shoes in favor of my Spring and Summer Sandals! :)
I am absolutely loving the trends for sandals this season! Two of the biggest trends? Old Skool Birk-like sandals with a grommet edge detailing and Espadrilles!
JustFab
, as usual, is completely on top of these trends. So, for this month's JustFab selections, I picked out the gorgeous Carol espadrille wedge and the edgy cool Bonnie flat grommet-ed sandal.
What else is new at
JustFab
? Well, they now have a full fashion line! Yes, that is right, you can now shop from head-to-toe from JustFab for complete looks. You can browse items individually on the site or shop the looks to get everything you need to complete your outfit. Personally, I have always loved shopping outfits! It is just so easy that way to make sure that you have everything you need and don't end up with individual items that don't go with anything you have already. Shoes and Handbags start at $39.95 and clothing starts at $9.95. When you join as a VIP you get the option to purchase items monthly from a personal boutique created with your style in mind, or can skip the month if you don't feel like spending.
To find out more details about my
JustFab
Early Spring shoe selections, please click "read more" below!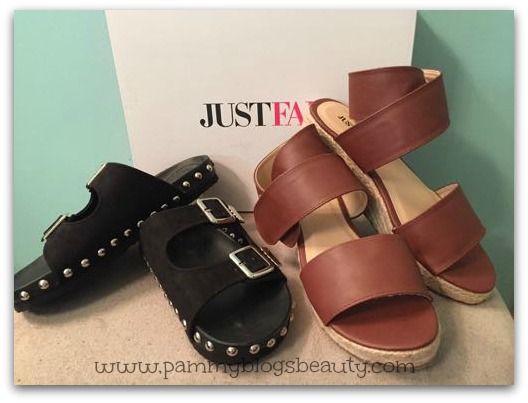 Get On-Trend with
JustFab
for Spring: Grommet Detailing and Espadrille Wedges!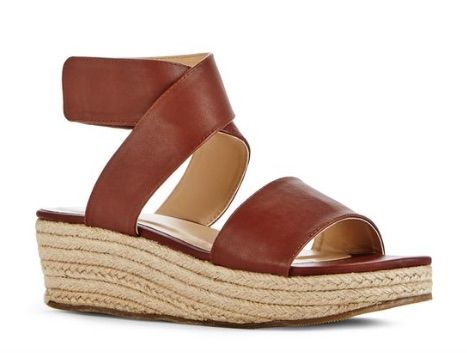 The Carol:
OMG! I adore the Carol wedge espadrille sandal from JustFab! I love a good wedge sandal and these are so comfortable for everyday wear with only a slight platform wedge (flatform platform wedge with a 2 inch height). I like the unique wrap-around-the ankle velcro strap closure. These shoes look adorable with jeans or dresses and skirts. Plus, they are seriously comfortable! I love these sandals! What a chic way to jump in on the espadrille trend.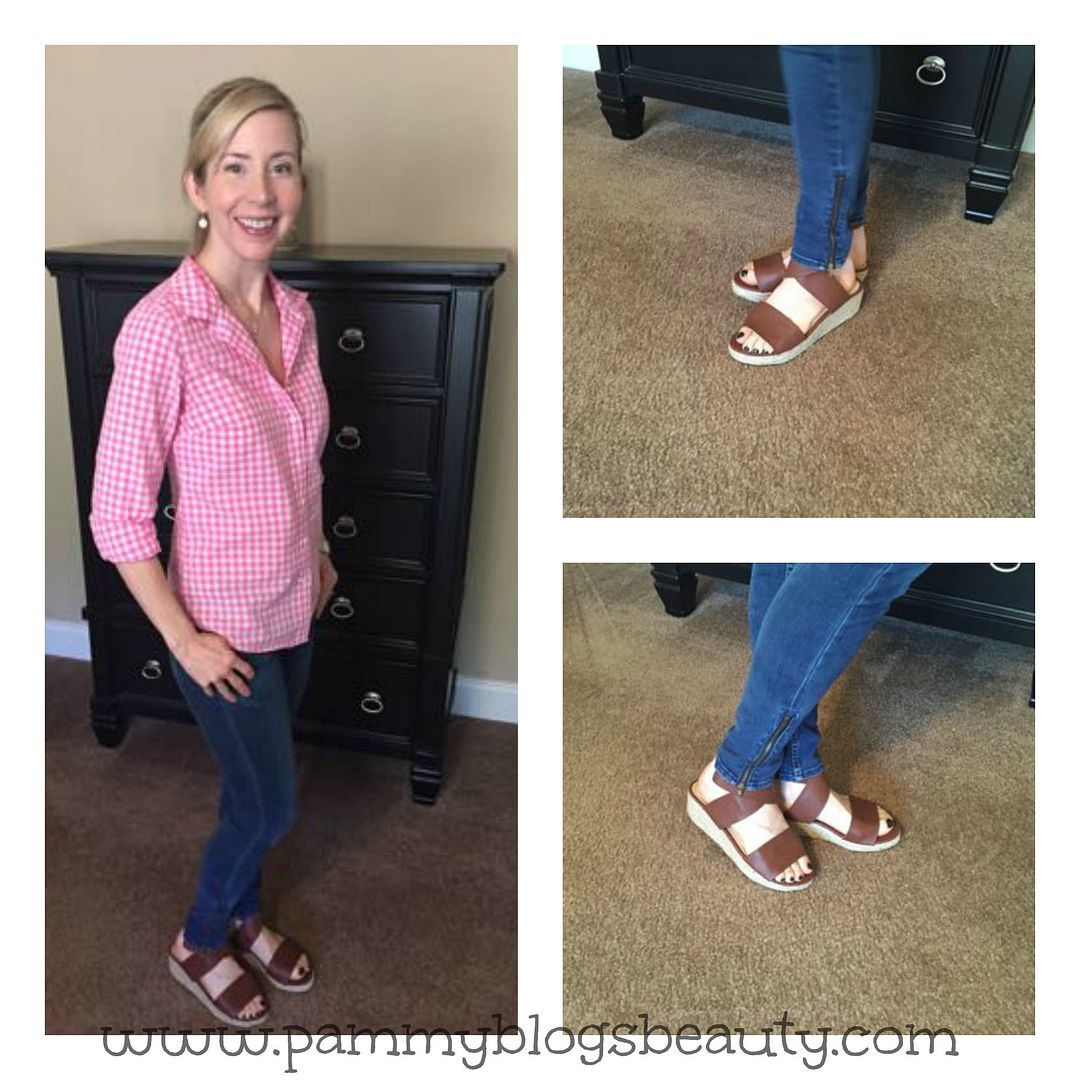 The Bonnie:
The Bonnie is such a unique and edgy twist on the classic "birk"-style sandal! These are a bit of a 90's throwback for me, but with a cooler more edgy vibe. These have quickly become my go-to for everyday wear. I am a busy Mommy of a 14-month old and a 3-year old. I am always on the go and tend to go for comfort for my everyday shoes. These JustFab Bonnies are just so easy to wear. Slip them on and go! :) The Bonnie features grommet detailing around the base and cute silver buckles on faux patent straps.
What are you eyeing from
JustFab
for Spring? Have you had a chance to browse the new site yet with all of the fashion/outfit choices? With the exception of jeans, I have not yet tried clothing from JustFab, have you? I am really dying to scope out their fashion options!
Affiliate Link