Sure, they're two wild cards that stand out from the crowd, but can you tell one from the other?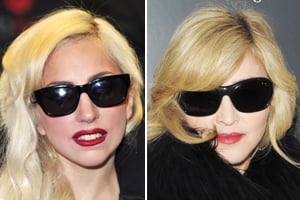 These two "separated at birth" chameleons are so alike on so many levels. So much so in fact, that quotes, when taken out of context, can seem attributable to either one. See how well you know your pop divas.

This is a Total Beauty syndicated post which does not
necessarily reflect the opinions of this blog.
This site
can receive compensation for posting this material.